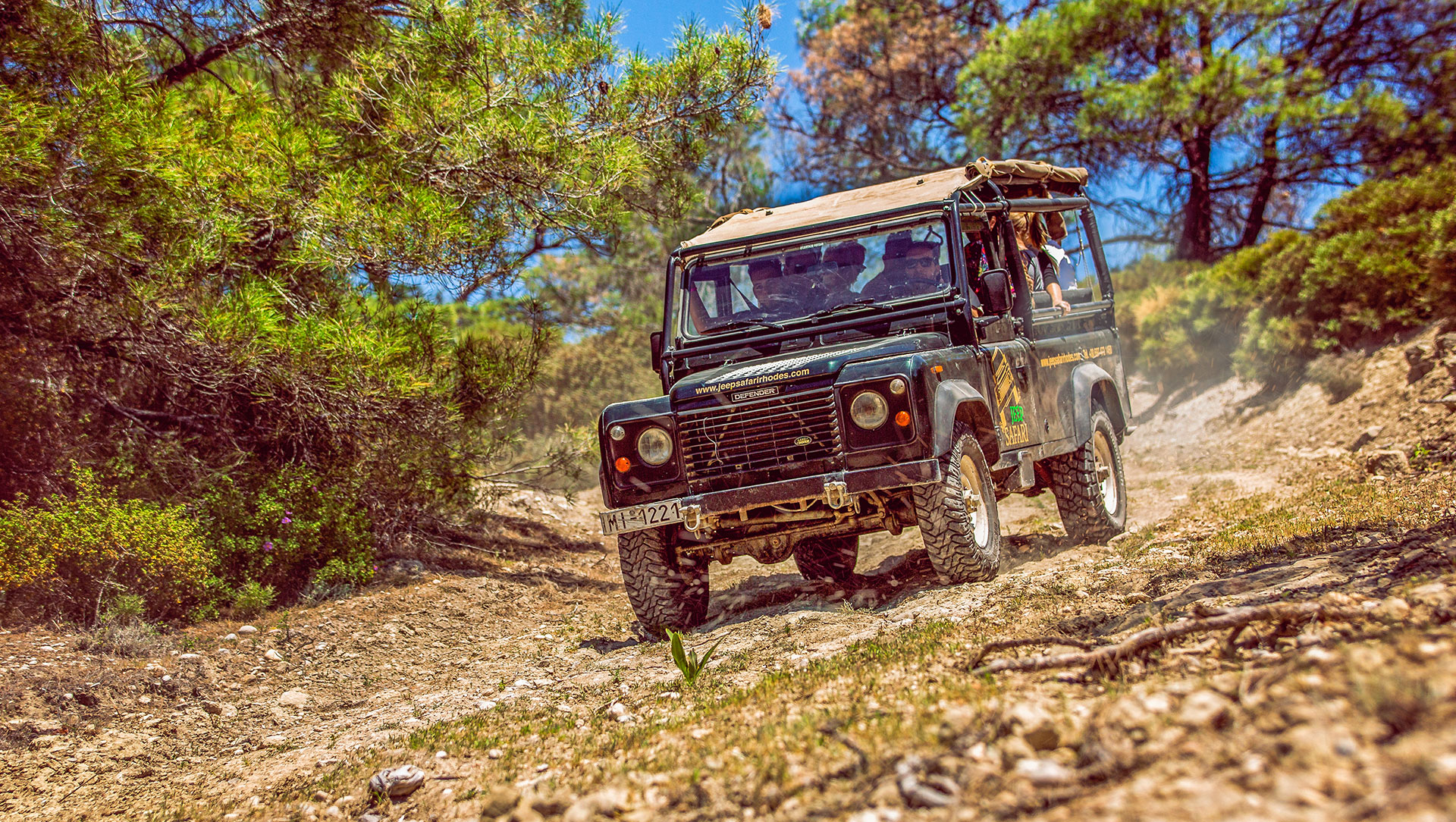 All about Rhodes!
17/04/2019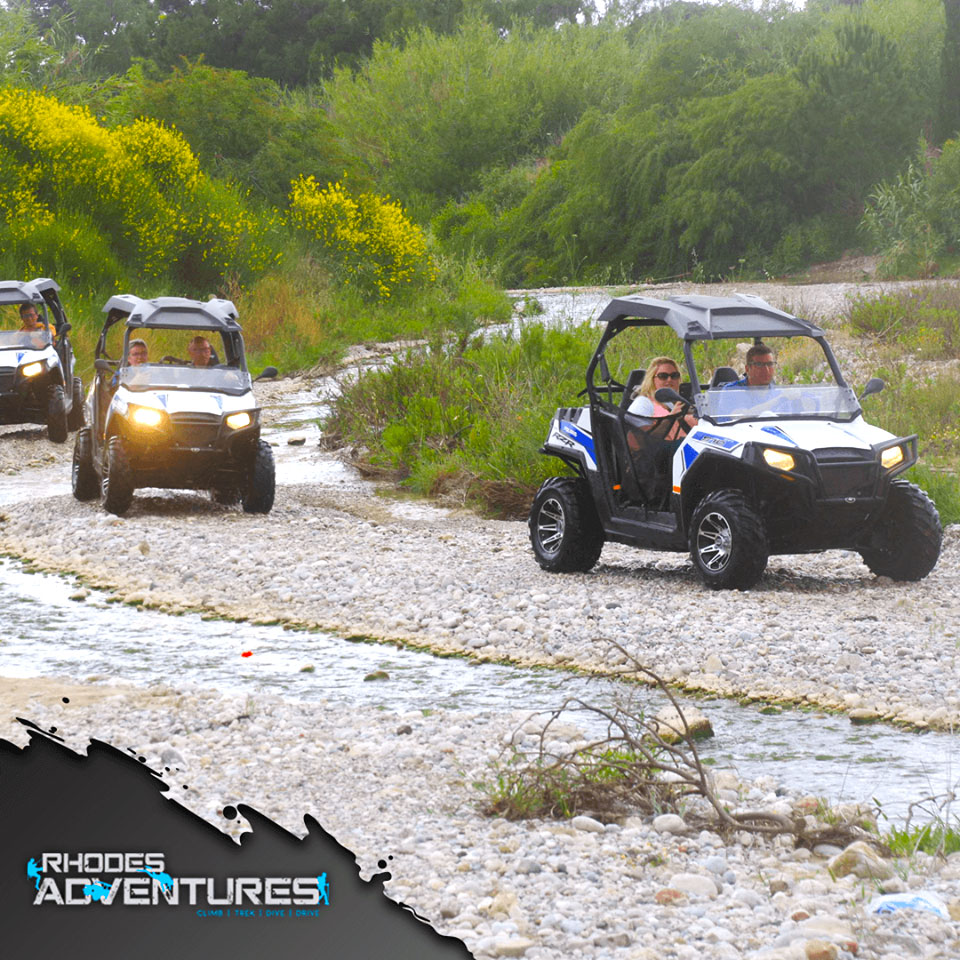 Explore Rhodes on a Polaris RZR!
30/05/2019
Our Jeep Safari Tour is one of the most fun ways to explore Rhodes and see paths, mountains, villages and natural routes that very few visitors have the chance to see. The tour combines driving and some walking during our stops for food, honey and wine tasting. Below we have some important items that we suggest you bring to the tour.
A bottle of water is crucial as the temperature can get pretty high. We are going to have multiple stops along the way so you can buy or refill your bottles. Sunscreen is also very important especially if you get sunburnt easily. Remember that our jeeps are roofless (cabrio) so the time spent under the sun is even longer. A hat is also advisable as well as loose clothes that you don't mind getting a bit wet during a possible waterfight! Drivers should bring comfortable shoes both for driving and a bit of exploring.
Our friends that don't want to stay sweaty can bring a towel and of course everyone shall bring their cameras to capture behind the wheel, onboard or scenery moments.
During both the North and South tour we combine on and off road paths while exploring even the smallest villages, connected through forest trails and sea-side roads. There is the opportunity to stop for lunch at a traditional Greek tavern and of course meeting and drop-off takes place at the door of your hotel!
Book your tour now or send us a message with any details that you want to know.