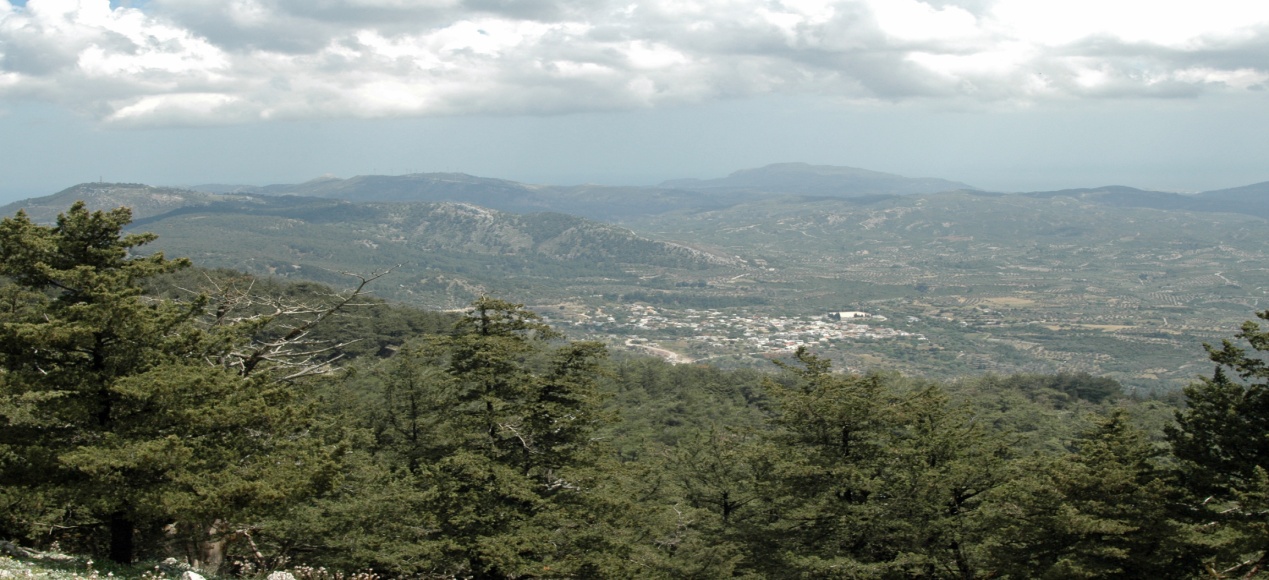 Roam through the ruined Italian Mansions in middle Rhodes.
03/10/2019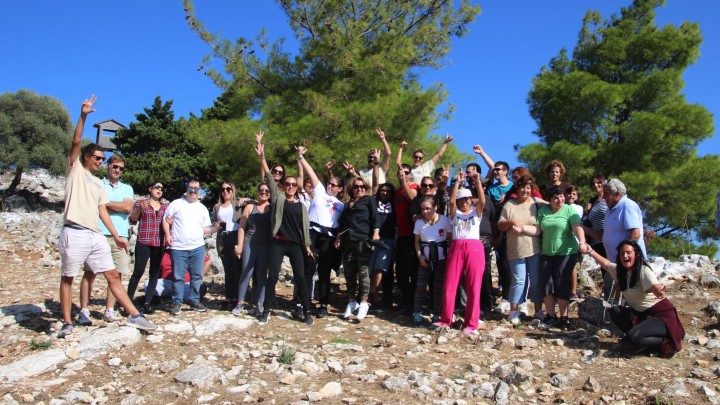 Children of KDAP-MEA "ESTIA" and "PNOI" on a wonderful trip to Rhodes
04/11/2019
The Valley of Butterflies in Rhodes is known worldwide as a shelter for thousands of butterflies during the summer. It is packed with dense vegetation, breathtaking natural beauty, wooden bridges that blend with the environment, cobblestone paths, ponds and small waterfalls. The visitor is enchanted by the sound of cicadas and the rustling of the transparent waters. It is located in the western side of Rhodes, approximately five kilometers southeast from the village of Theologos (or Tholos) and is considered one of the most attractive destinations on the island.
The "Zitia" tree, which is found in only a few parts of the Mediterranean, hosts millions of butterflies that peacefully rest in the shadowy wet paths it creates with the brook, which occasionally is transformed to lakes and small waterfalls. During August, thousands of Panaxia butterflies (species Quadripunctaria Poda) swarm into the butterfly valley in order to reproduce. During the rainy period the butterflies, still in the caterpillar stage, remain in the Mediterranean thicket (arbutus, myrtle and rush) feeding on the foliage. As the end of the wet season approaches, towards the end of May, the final stage is concluded and the butterfly in all her perfection makes her appearance in the form recognizable to us all. They move constantly towards areas with high humidity, always following the "water flow", and as the dry period progresses, they finally arrive at the valley.
The Natural History Museum of Rhodes operates at the entrance of the valley. Among the exhibits are endemic and rare species of the broader area of the Valley, which are displayed in cases representing the conditions of the natural environment. The surrounding forest paths and villages are the most ideal place to get immersed in the beauty of Rhodian nature. Through our tours we combine visits to many traditional villages and we connect them through dirt roads in the woods. The Jeep Safari Tour or the Polaris Experience is the most fun way to explore the nature, while enjoying quality time with your friends and family!