Are you looking for a great place to stay? Your own place? We have some beautiful houses available. Modern, traditional, quiet or in a touristic area. These are just a few of athe accommodations we have available:

---
We had a really enjoyable two week holiday, two adults, two children (5 and 7 years). Kolymbia was a good location choice for us, quiet but well located for other places in Rhodes via our hire car. We'd particularly recommend Nassau beach at the other end of Kolymbia beach.
Family from London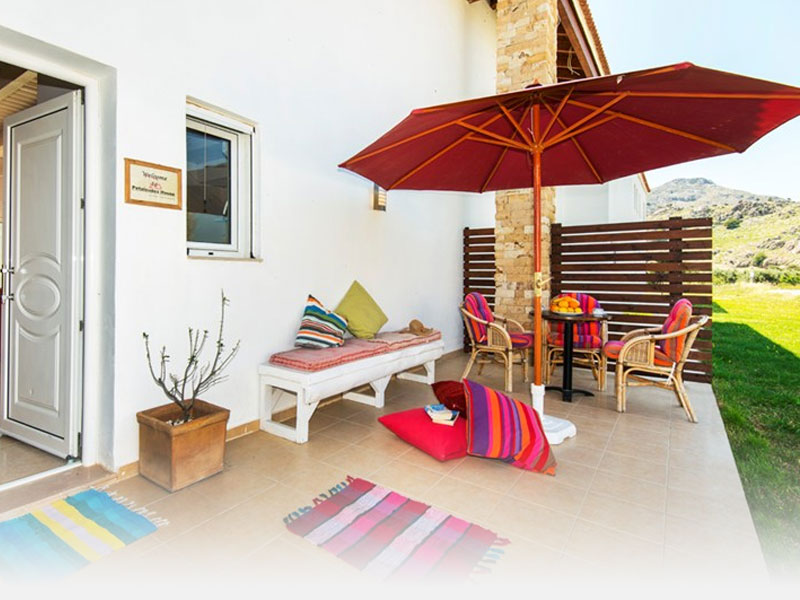 Petaloudes House
---
These modern Greek-style houses are only 350m from the beach and with a beautiful view of the surrounding mountains. Cozy semi-detached houses with modern comforts and a common swimming pool. It is a 2-floor cosy furnitured, new house. A spacious livingroom, dining, kitchen on the groundfloor...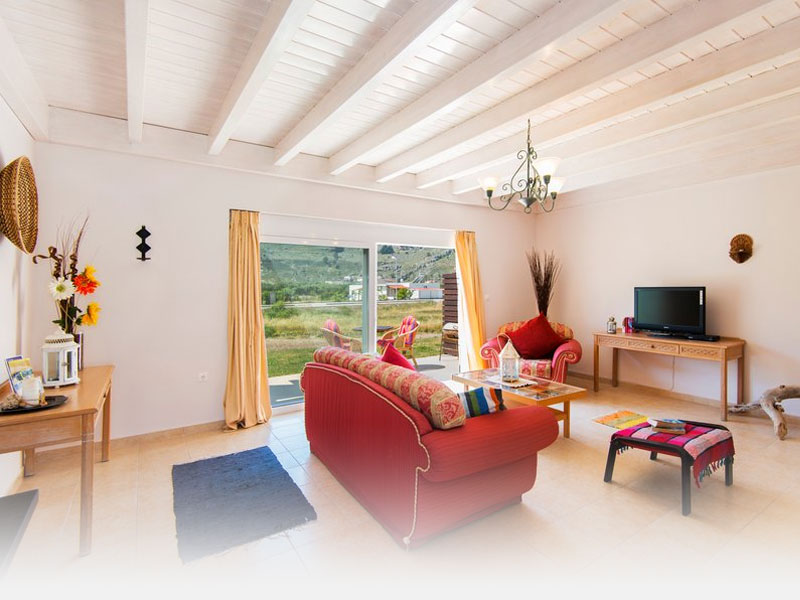 Thari House
---
Enjoy a comfort Stay on Rhodes at the Kolymbia Residence houses.The house is part of a project of modern Greek-style houses. Located only 350 meter from the beach and on walking distance of everything you need for a nice holidays and a comfortable stay. Build on 9000 sqm, this semi-detached house shares a 125 sqm swimming pool, which is filled up from the middle of April til the end of October...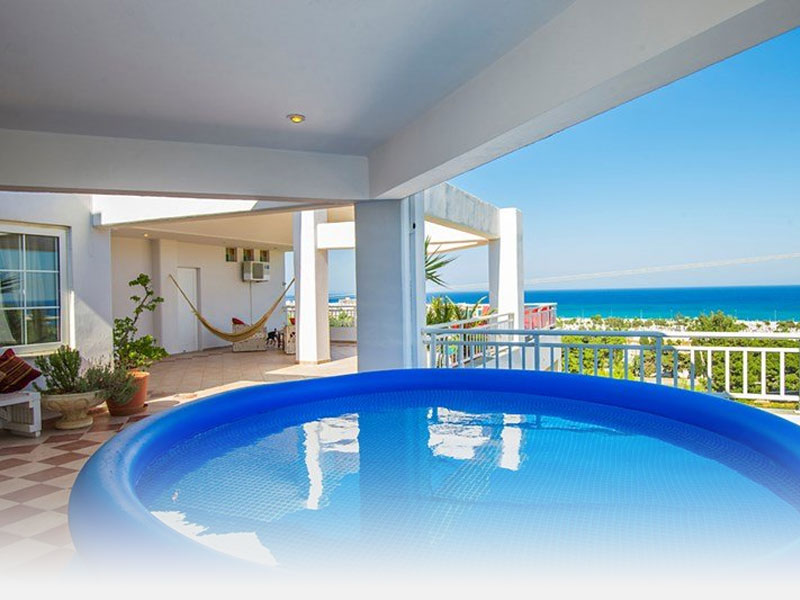 Apartment in Rhodes
---
Enjoy a comfortable stay in a quiet residential area only a 4 minutes drive from the center of the city of Rhodes. The sandy beach of Zefyros is only 800 meters away. Everything you need is within a walking distance, shops, supermarkets, restaurants, sports center with beach volley, tennis club and a stadium .Every Saturday and Wednesday there is a farmers market which is only 500 meters away where you can buy very fresh fruits, vegetables and fish.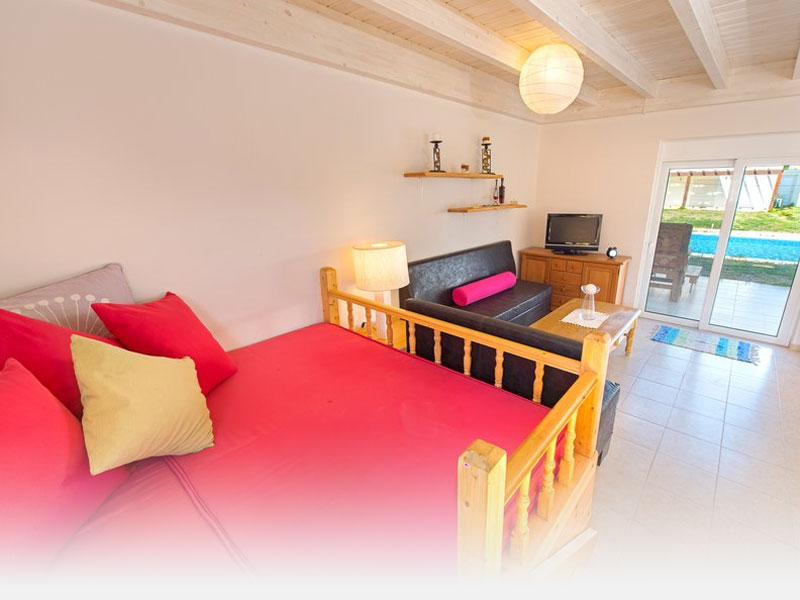 Tsampika House
---
Kolymbia is located 20 minutes from Rhodes Town, and is only four minutes from the village of Afandou with its many facilities and an 18-hole golf course. It is a 2-floor cosy furnitured, new house.The house is brand new with all its comfort. The wooden ceilings and the furniture make it a cosy and pleasant place to stay.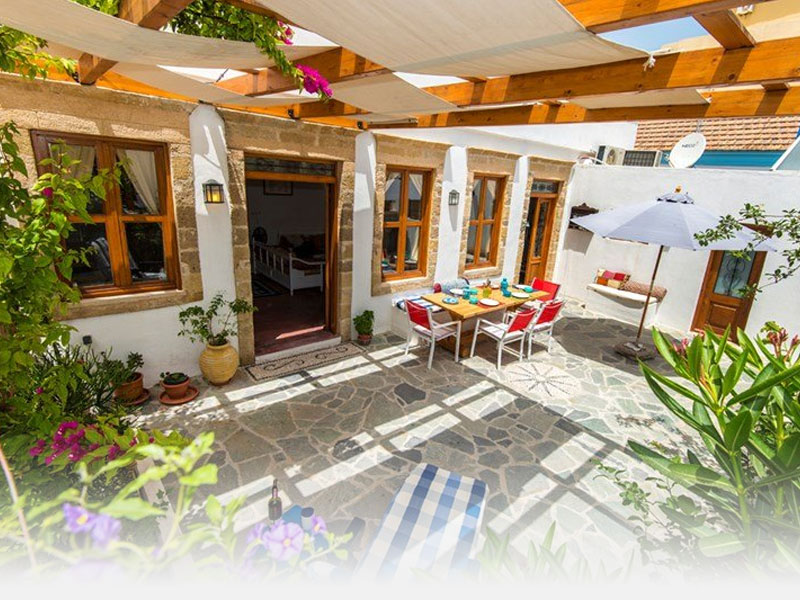 Grandma's House
---
This beautiful traditional Greek house is totally renovated with all its comforts, located in the centre of the typical greek village Trianda.Grandma's House is situated near to the beach and next to the central square and the main church. With its beautiful details and big patio this is the perfect place to enjoy the Greek lifestyle during your Stay on Rhodes. Beach, bars, restaurants, shops and supermarkets are all on walking distance.