Paratrike, a lifetime experience! Ask anyone their childhoods dream. Their answer? "To fly....!" Fly with us and create the best memories!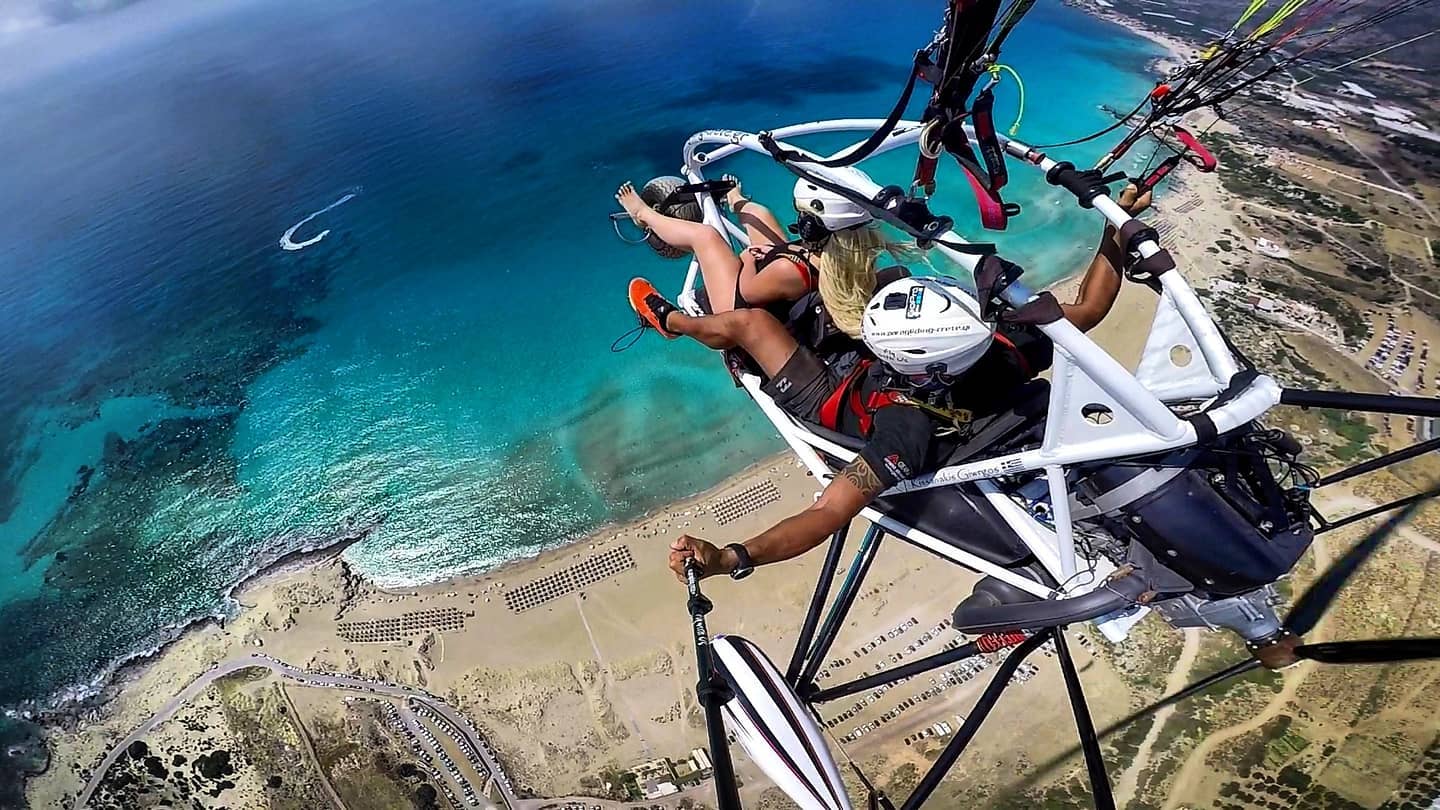 Prices
Fly Rhodes: Adult/ Child years and up 15 minutes: 80 euros per person/ child
20 minutes: 90 euros per person / child

30 minutes: 110 euros per person / child

Price includes 24% VAT
Program Fly Rhodes!
Flying early morning, during the day, or experience Rhodes' sunset from above. Memories that will stay with you forever! Flights are respectively 15, 20 or 30 minutes. Choose your flight and book with us your dream come trough!


Depending on the wind we will choose the perfect location for you. Book a slot in our booking system or contact us any other way to meet.

For Children
The minimum age for children to fly with us is 8 years old.
max. number of participants in each diving adventure
---
over 10.000 satisfied adventurers
---
---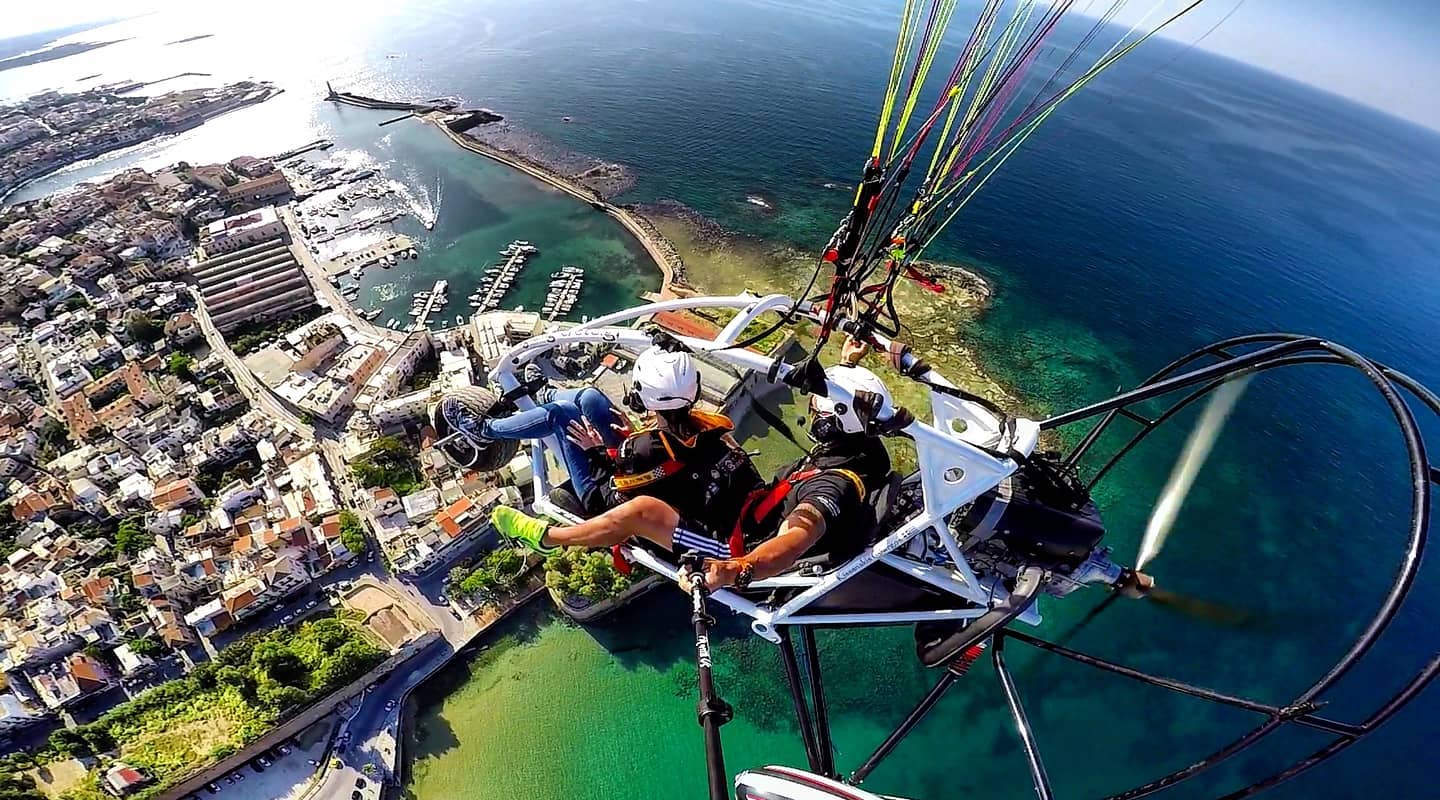 Prices
100 euros per person / child

Price includes 24% VAT, diving gear, snorkeling gear, dive or snorkeling, a bottle of water, fruits and insurance.
VIP Cruise
Enjoy our VIP Scuba Dive Trip! The actual dive will be 1 hour. Enjoy Greek snacks like feta, olives, toast, tomato salad, capers, etc. additional to the water, fruits & souma offered on the daily tours.

There will be a maximum of 12 guests only on board.


max. number of participants in each V.I.P adventure
---
over 10.000 satisfied adventurers
---
---