Rhodes Adventures Team. We are a group of happy, a bit crazy and friendly people that will do everything in our power to give you a great day out! Join us on one of our tours and meet the team:
Carolien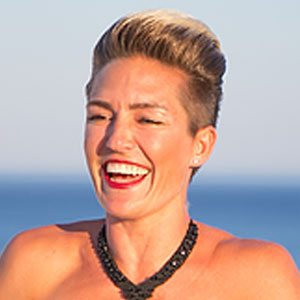 ---
Carolien loves extreme sports! Willing to try anything once, her sport activities include: kyokushin karate, diving, off-roads driving, horseback riding, fast motorbikes, climbing, sky diving and kite surfing... there's probably more she hasn't yet mentioned!
Elias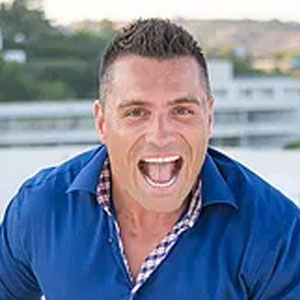 ---
The big guy, can't miss him... Always with a smile...You can find him anywhere during the season. Climbing, trekking, driving or mostlikely he will be your host at your rented property or climbing guide. Want to meet him? Check out his website
www.stayonrhodes.com
Ilias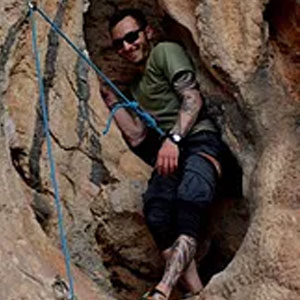 ---
Our expert climber. He walks up against the climbing wall like it is nothing. If not climbing, you'll find him climbing jeeps on one of our tours. Again one of our all-rounders you will meet during one of our trips.
Manuela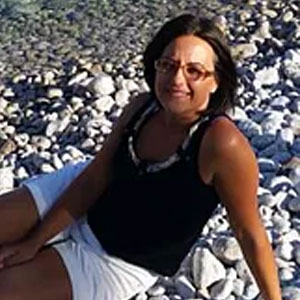 ---
Manuela is Multifunctional! She drives, does the office, treks, climbs and dives on our other available tours. So, if you have any problems during your holidays, you call Manuela! (That's what we do anyways...)
Joe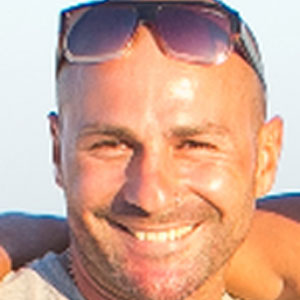 ---
Our alround Aussie! You'll find him at Climbing, Land Rovers and Self driving tours. Lot's of fun, always in for a chit chat. He is not as dangerous as he looks in the morning. I can guarantee you'll have a good day out. Never a dull moment with Joe!
Sofia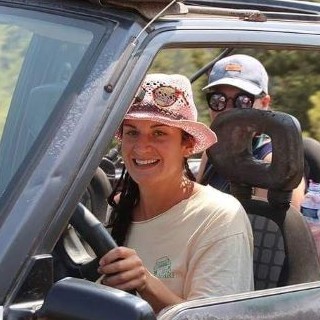 ---
A little lady? Make no mistakes.... This little lady will make sure the whole self drive convoy stays in place. And of course she will manage this always with a smile;)
Christos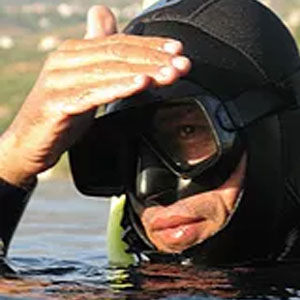 ---
Our dive instructor. Mostly under the water or at least on top of the water. If not near to the sea you will find him in the mountains with his Land Rover or on his mountain bike. Don't be scared to trust your kids to him to make their first dive of their life. They'll love it!
Stavros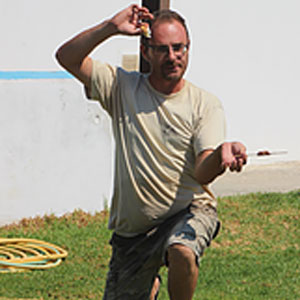 ---
Wonna laugh all day? See some special Michael Jackson moves? You should be on safari with Stavros... This friendly father of two is local and can tell you anything about the island. Want to book a private tour? Stavros will show you the most amazing places on the island.
Romeo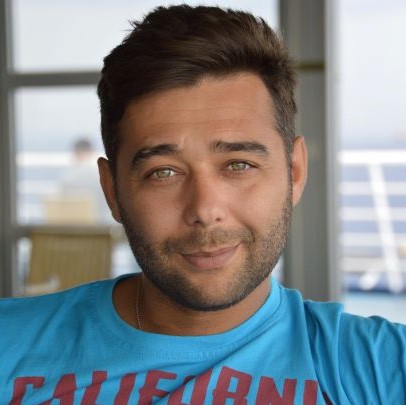 ---
Mr. Love radio.... Why? You will hear it when you join our tours!
Rafael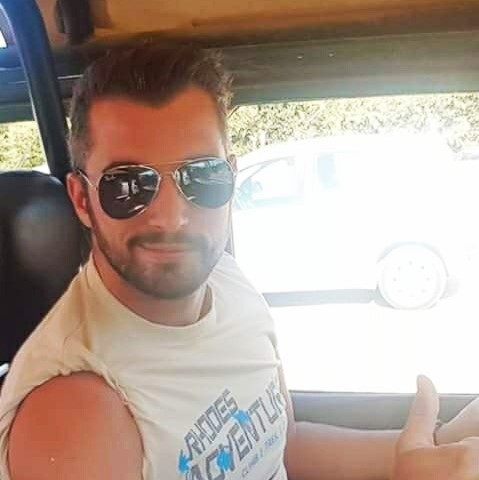 ---
Rafa from the North of Greece. You'll love him, whatever language you speak!
Odysseas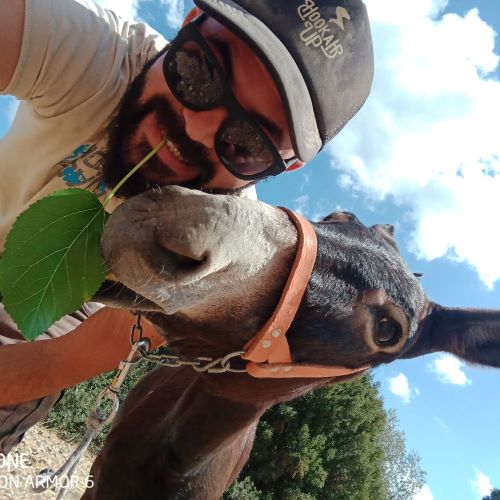 ---
What can I say.... Difficult to explain..... You just have to meet Mr. Wilson....;)
Manolis
---
The most important man in our lives... The mechanic.We can not live without Manolis. Sometimes we believe he is following us all day. Wherever we are, whenever it is, he will just pop-up and fix our car!