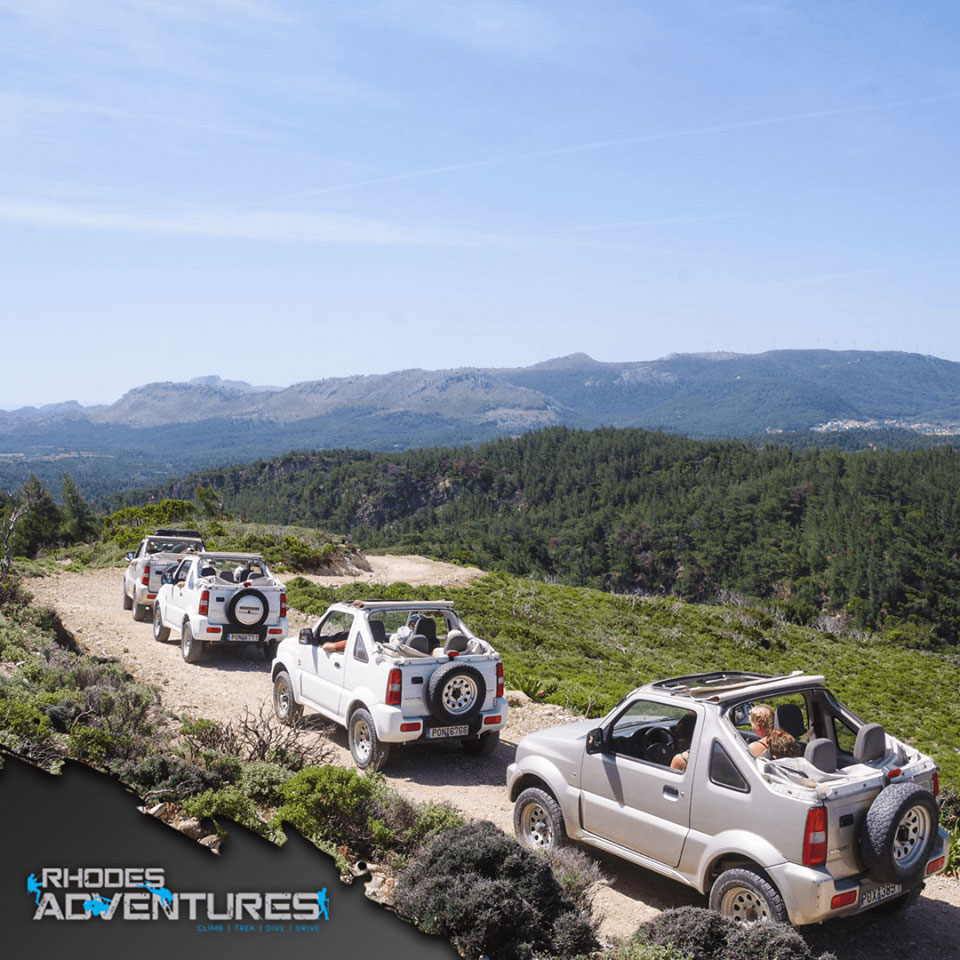 What to bring during the Jeep Safari Tour
14/05/2019
A while ago, when it was rainy and cold here in Brussels (like always most of the time), we decided that it was time to start chasing the sun again. So we set a date and start checking all the boxes:
Less than 4 hours by plane

More than 20 degrees Celsius in Spring

With a good visit/rest ratio
We end up with a list of 10 places, check the plane dates and end up picking… well, there's absolutely no suspense here, we picked Rhodes. As you may have understood between the lines, I had no clue what Rhodes was. Stop laughing, you're probably not more fo an expert. So Rhodes is a Greek island at the very south-east of Greece, facing Turkey and bordered by the Mediterranean & Aegean seas. Understand: it's always sunny.
So here we are, mid-May, flying over to Rhodes. First impression: man, this place is chill. The airport is tiny but not packed with people (okay, cheating a bit here, it was the "low season") and I see palm trees already. Oh, and temperature's above 20 degrees Celsius although it's almost 7PM.
Second impression: man, I love this place.
Where we stayed
So we head to our hotel, the Boutique 5 Hotel, located 45minutes away from Rhodes city & airport. The Boutique 5 is a little gem situated close to the city of Lindos. What struck me when we arrived, along with the astonishing sea view and refined beauty of the hotel, is the genuine kindness and level of professionalism of the staff. We were directly pampered, offered a drink and explained all the amenities with so much benevolence we felt like we never wanted to leave that place, ever.
But that's not it, during our whole stay, the service was outstanding. We had chocolates and treats waiting on our bed every evening, a massage in their amazing wellness center offered, greek specialties delivered to our doorstep… Of course, when you give me food and massages, I'm your man.
Talking about food, this review wouldn't be complete if I didn't mention the hotel's breakfast. Mother. of. breakfasts. Everything was so nicely disposed, varied and yummy, plus you get to eat on the terrace with nothing but blue in front of you: the pool and the sea.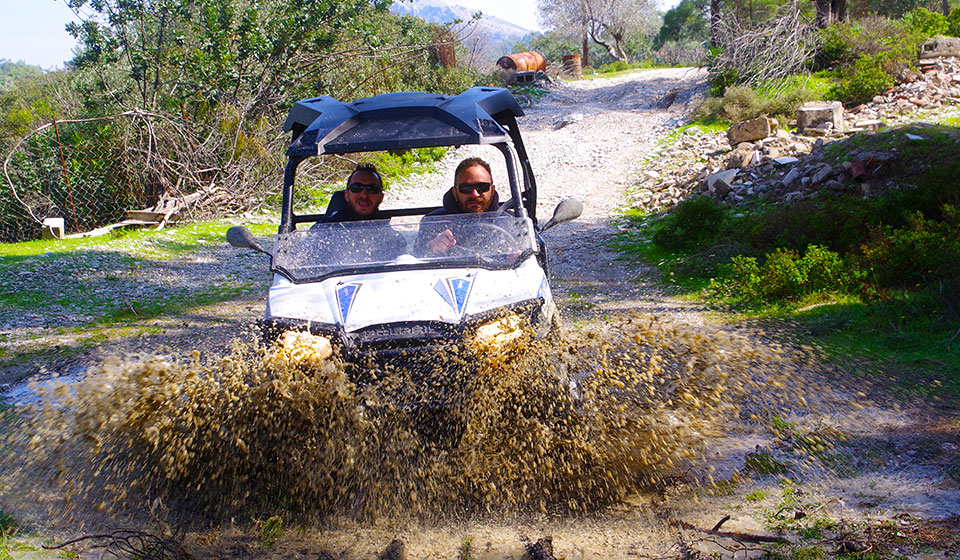 What we did
Day 1: Lindos
On our first day in Rhodes, we decided to go check out that little town called Lindos, located a stone's throw from the hotel. We had the best surprise when we got there, as we discovered an all-white Santorini-style view.