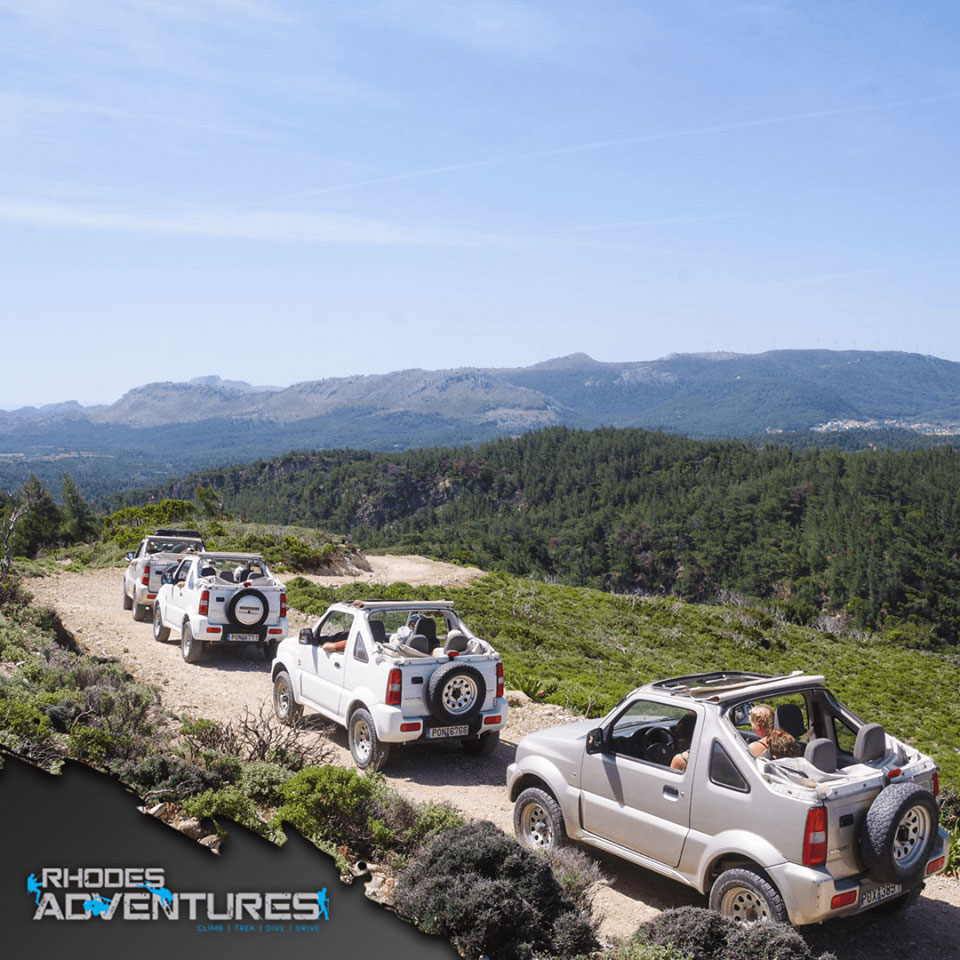 What to bring during the Jeep Safari Tour
14/05/2019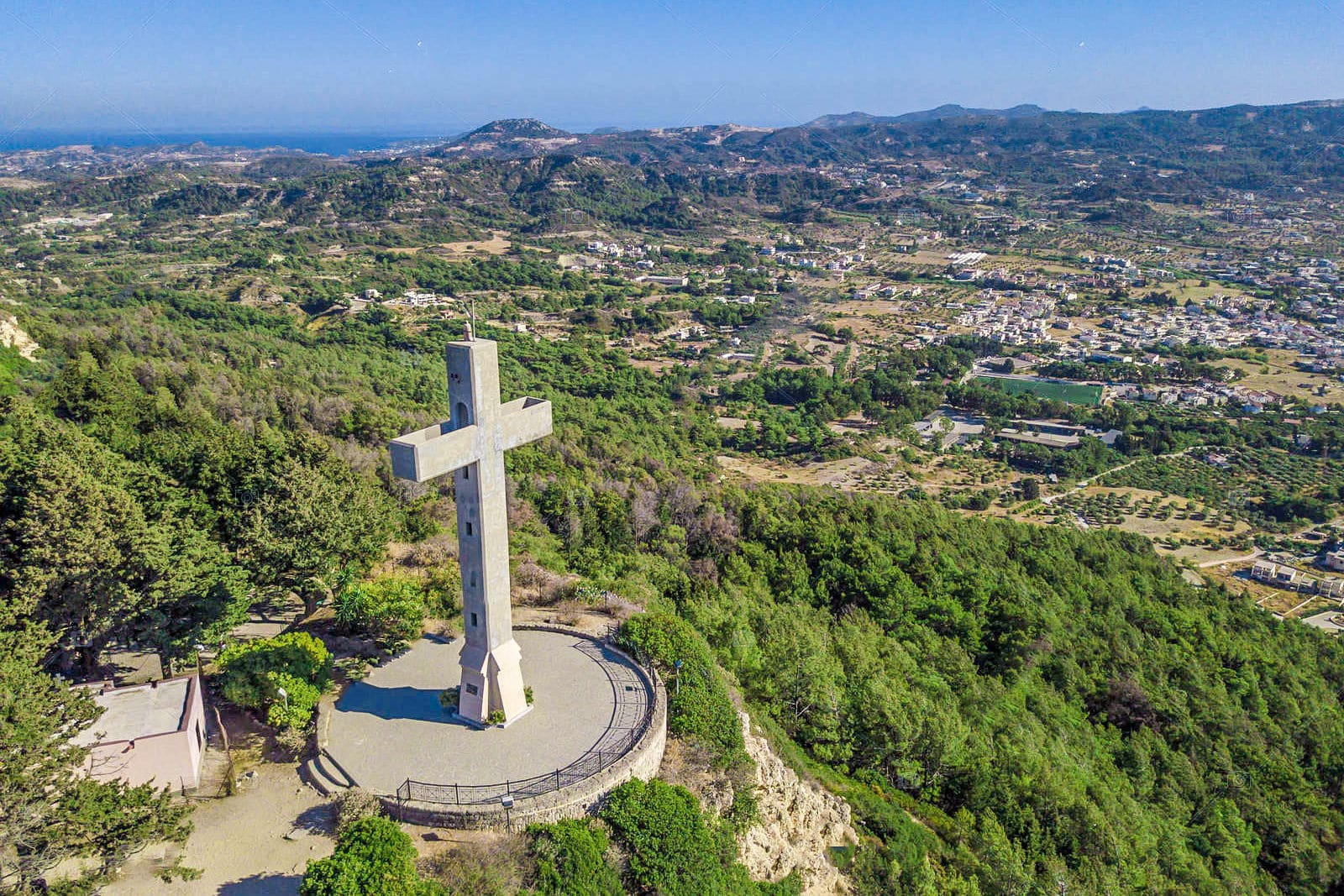 Observe west Rhodes from above during the Filerimos hike!
14/06/2019
For our restless souls that can't spend a day without some kind of adventure especially during their vacation, we created the first Polaris Experience tour in Rhodes. Exploring Rhodes is an activity of pure joy and when you combine it with an off-road vehicle, the possibilities multiply as dirt paths now become accessible!
If your mindset though is made purely out of extremity, you definitely can't miss riding our Polaris RZR570. It's an extremely light and agile UTV, suited for 2 people. The engine delivers 45 horsepower and the 4 wheeler weighs ~460kg. The drive system can be optimized for AWD or 2WD. Suspension comes from Sachs and a side net is placed on the doors for extra safety. The strongest point of the RZR is by far its agility and easiness of handling. The automatic transmission and compact chassis makes it a toy for dirt, thus bringing endless abilities both on curvy roads or long straights! Our fleet comes ready to roll at your hotel to pick you up, give the important guidelines and get going!
The tour lasts 4 hours starting near Theologos village on the mid-west part of Rhodes. Our route consists of many off-road paths through mountains and small forests, while also visiting many traditional villages. We also have adequate stops for wine, honey, fruit and local food tasting. The tour continues to Eleousa Square, Archipoli, Psinthos village and Fanes where we stop for a dive before we return at our finish line!
The price of the tour is 70 Euros per person and it includes VAT 24%, gasoline, insurance, public liability, pick up from the hotel, local food and wine tasting.