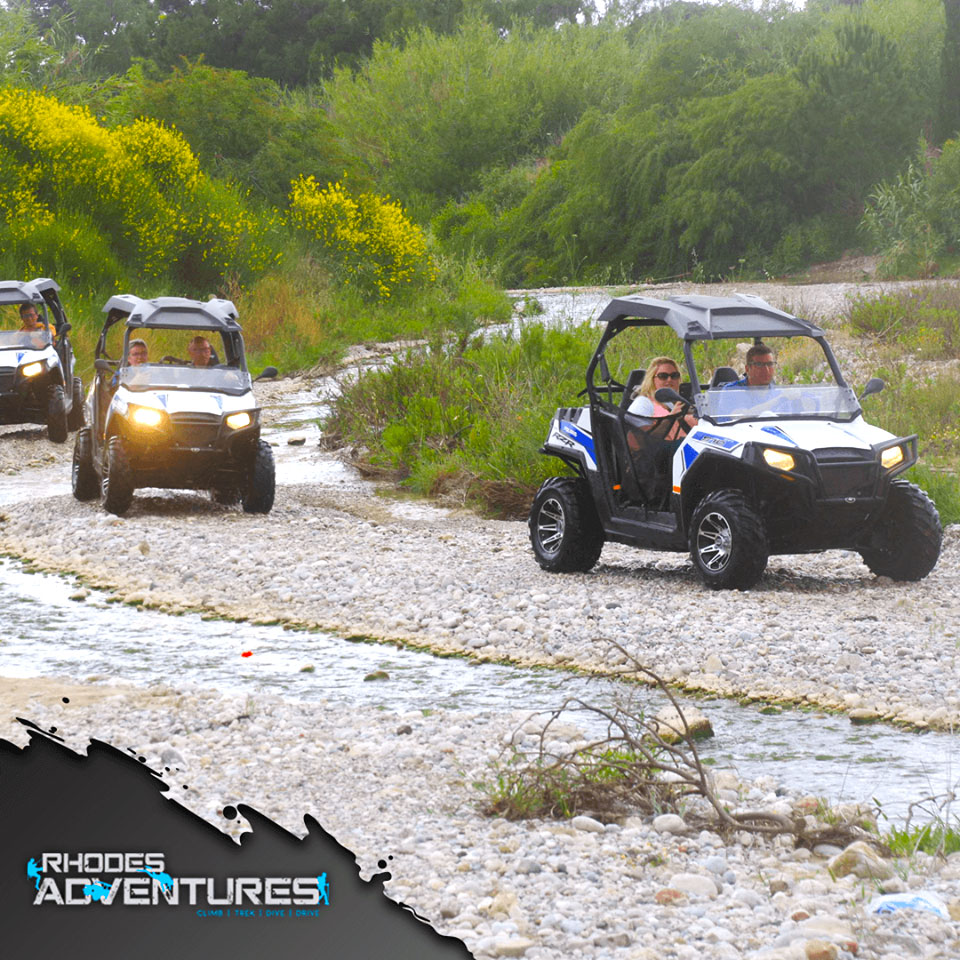 Explore Rhodes on a Polaris RZR!
30/05/2019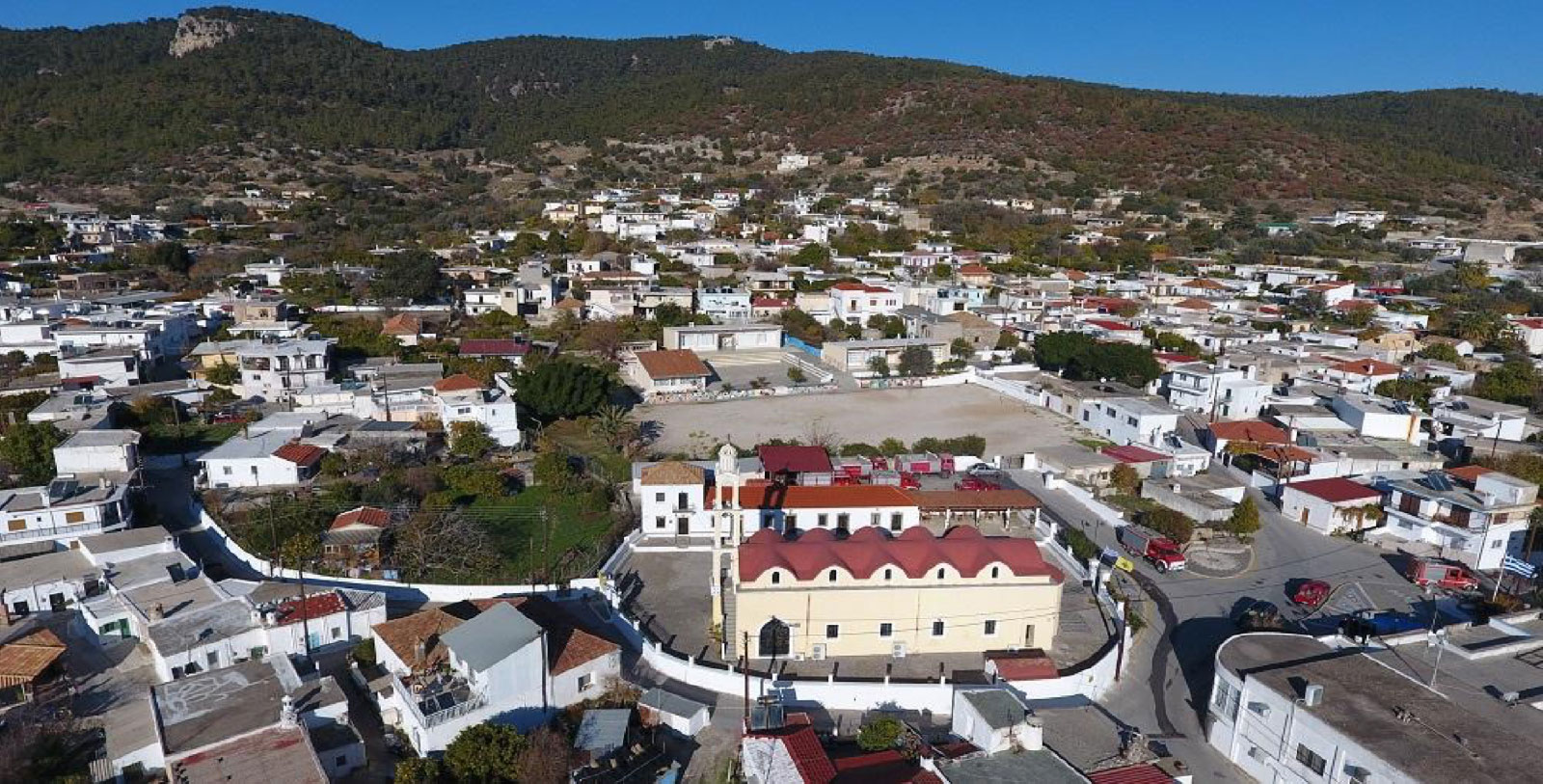 Apollonas Village
31/07/2019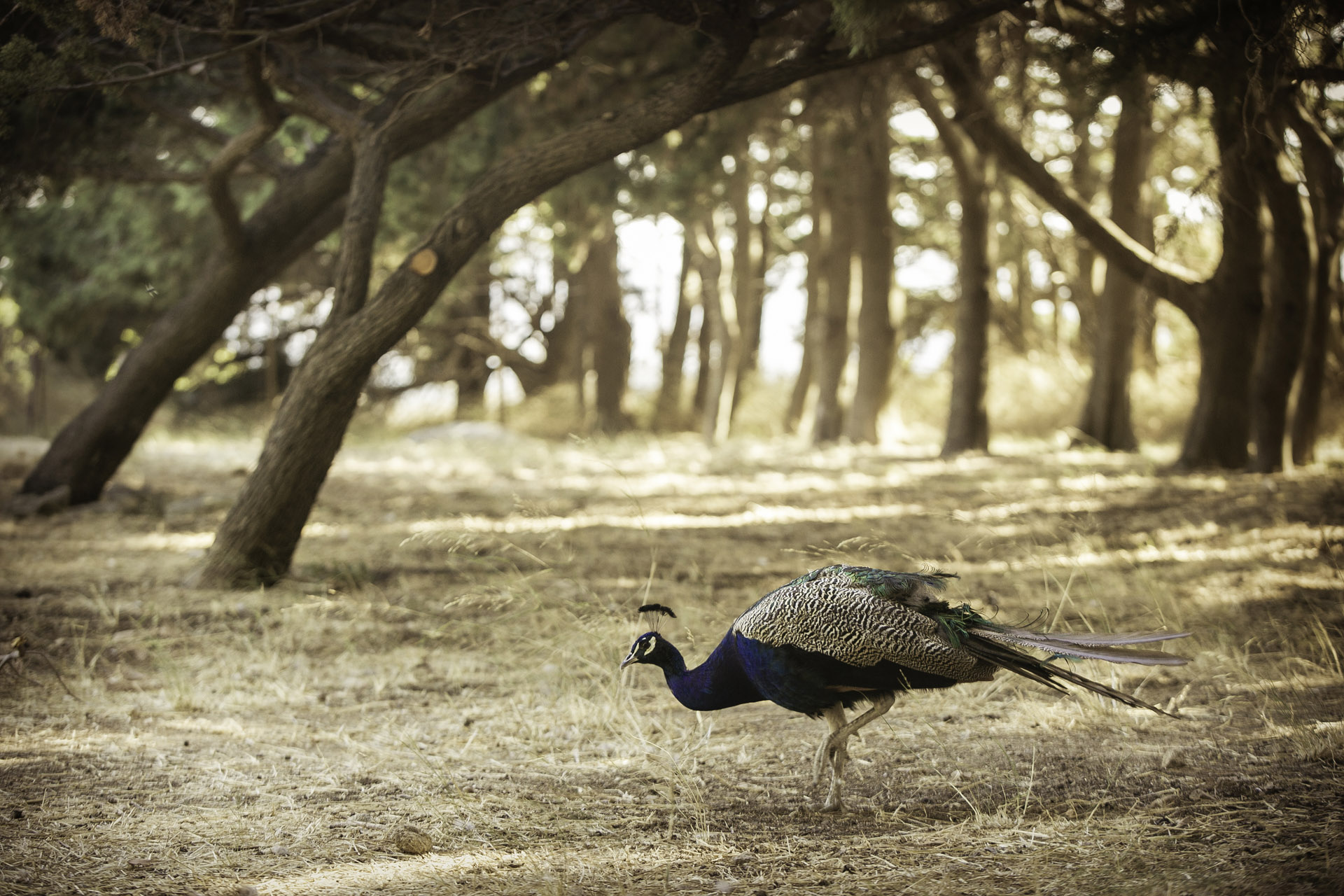 Looking to spice up your vacation in Rhodes with a sporty activity that combines nature, sightseeing, calmness and hiking? Then a hiking tour of Filerimos should be on your top listed priorities!
Filerimos is a small mountain (300m) located just outside Ialysos village, 10km away from Mandraki (city center). It is famous for the tall cross on its top and the pinetree forest that covers the hill. To get on top by car you have to cover the curvy uphill road, but we prefer the dirt paths of the forest! They were carved by the fire department decades ago in order for the fire trucks to have access to deep forest spots in case of emergency. Nowadays they are used from nature lovers, runners, horseriders and hikers that want to exercise in a natural environment full of oxygen! On the top of the mountain you can find countless free roaming peacocks that live there for decades, mate and shout at each other!
We pick our guests from their hotel and the tour starts at the foothills of Filerimos. We cross the small forest paths leading to the top where we have a picnic. We then visit the monastery and the famous Cross of the Acropolis where the whole west side of the island can be observed from above. On our descend we visit the 2nd small church at the side of the mountain. The total distance covered is about 6.7km and lasts for about 4 hours.
No special endurance or hiking experience is needed to take part, but we advise to bring your sunglasses and sunscreen.